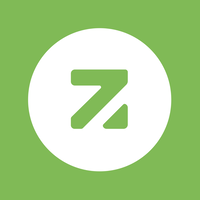 During Lent we will make available coin boxes for Harbor members and friends to collect coins, bills and/or checks to support ZOE Empowers. Bring them back to church on Easter Sunday.
 All of the money collected will go directly to our new group of children in Kenya. 
Coin boxes can be found at the back of the sanctuary by the doors.
If you have any questions, please contact Linda (lhart@ec.rr.com) or Meredith (Meredith.Malisher@nhrmc.org)
In support of the NC Conference and Harbor District Disaster Response & Recovery mission, Harbor's Men's Ministry is hosting Early Response Team (ERT) Training on June 6th at Harbor. The mission of an Early Response Team (ERT) is to provide a caring Christian presence in the immediate aftermath of disaster.  Once an area is determined to be safe for the teams, the ERTs make an area safe, sanitary, and secure by doing temporary repairs.   This training program is designed to teach people what to do and what not to do as the first people allowed in a disaster area. Each team member has a specific job (leader, logistics person, base camp manager, etc.) and teams stay no more than 3 days at a time (if you are only available for a day, then that can probably be accommodated). All teams are self-sufficient so that they are not an added burden to a suffering community. The class offers the opportunity to discuss and practice the early response procedures. Many of the tasks performed do not require specific skills, such as handling logistics, as well as cleaning and debris removal. Cost of the Training is $30.  You can pay online when you register or pay by cash or check on the day of training.  The class hours are 8:30 am to 4:30 pm. Lunch will be provided. If you are interested in participating in this mission, Click  http://nccumvim.org to register.  This training is required to participate in early response however, whether you respond to a specific disaster will be your decision at the time of the disaster.