This year is Harbor's 25th anniversary!
We are committing ourselves to perform 9125 Acts of Service as a way to celebrate Harbor's dedication to mission, ministry and outreach!
As of 7-29-21, we've recorded 526 Acts of Service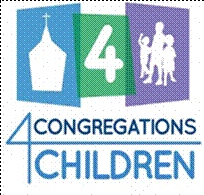 Sunday, August 15th Harbor will participate in Education Celebration Sunday! Here's the updated plan:
10:00am – One Combined Worship Service
11:00am – Pack totes with collected school supplies (see list below)
11:30am – Share a simple lunch – Please note: Harbor will provide sandwiches, chips, fruit, & drinks. No need to pack a picnic! Just let the office know you'll be staying. (office@harboronline.org)
Needed supplies include: post-it notes, disinfectant wipes, tissues, black dry erase markers, notecards to write notes to students/parents, stickers, Bingo dot markers, sharpie markers, colored pens, colorful clipboards, "smelly" markers, colorful paperclips, colored paper for copying, Keurig cups, single subject composition notebooks, pocket folders, pencils (they love the Ticonderoga ones), erasers- all sizes, highlighters, individual pencil boxes, index cards, and earbuds.
A collection bin for these items is available in the Gathering Space and on the porch of Harbor House. Each supply received and each person who helps with this project adds to the 9125 Acts of Service!
VOLUNTEER AT MARY C WILLIAMS:
The staff of MCW Elementary School are always grateful for the supplies that are donated but they especially treasure folks who are willing to volunteer their time tutoring in classrooms or helping "behind the scenes." Do you want to know more about being a MCW volunteer? On Sunday August 15, following the 10 a.m. service, there will be a brief Q and A session for interested folks in Room 101.
While we don't know exactly when volunteers will be allowed on the campuses of New Hanover Schools we do want to be prepared and ready to go when that time comes! If you feel that God is nudging you to give your time to this hard-working staff and their precious students plan to attend the August 15 meeting or contact Hank or Suzanna Helms, MCW volunteer coordinators. Email office@harboronline.org
Interested in finding out more about Harbor or joining? Two sessions of Harbor 101, our initial membership class, are scheduled. In a new format, chose just one of these dates and attend a 90 minute session; joining Sunday is scheduled for August 29 at both worship services.
RSVP to 
Claire@harboronline.org
if you will attend August 4 (only 2 spots left!) (6:30-8pm) or August 18 (6:30-8pm). Group size is limited to 10 people each time. Meet in Room 226 in the Ministry Center.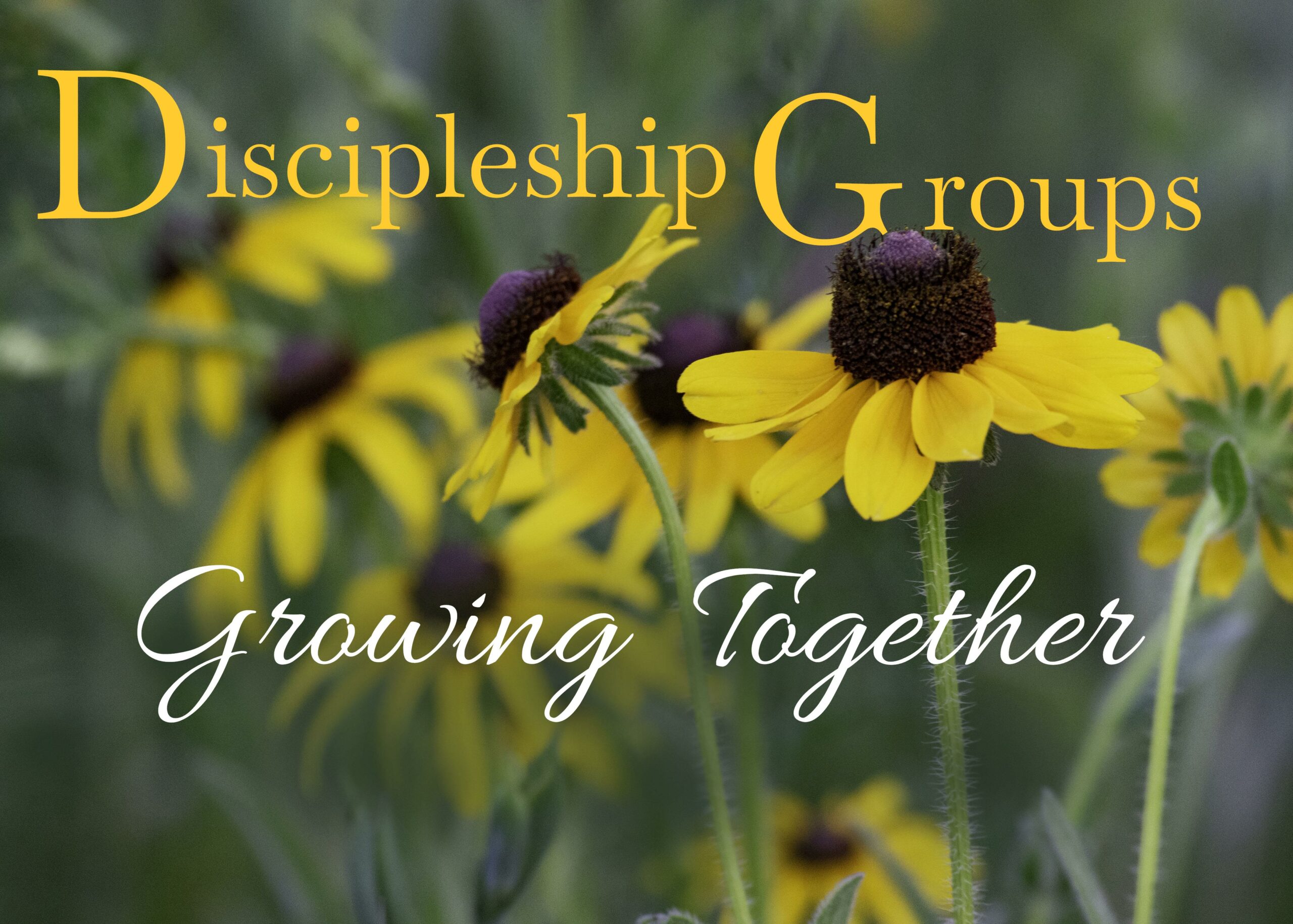 Discipleship Groups is the new term we will use for classes or groups that meet for learning & growth. Beginning August 1, discipleship groups will be held for children, youth, and adults at 10:10-10:50 on Sundays. More info coming soon!
We're also excited to announce that beginning Sept 8, our mid-week discipleship groups will be back, as well as a fellowship meal. There will be one seating for supper (6:00pm) followed by discipleship groups for all ages (6:30-7:30pm). Again, more information & details will be announced soon, but mark your calendars!
MOPS (Moms Of PreSchoolers) Open House// Wednesday, August 25, 9 – 11 a.m. // Room 232// MOPS is an international organization designed to help moms with young children ages 0-5 by supporting, encouraging, and strengthening their relationship with Jesus. If you or someone you know has young children, we'd love to invite you to come to MOPS and see what it's all about! For more info, contact Mandy Versnick (mandyversnick@gmail.com) or find us on Facebook at Harbor MOPS

GriefShare will be offered at Harbor beginning September 13 at 6:30pm. We hope you will join us for a weekly seminar and support group designed to help you rebuild your life after losing a loved one. Our group is led by caring people who have experienced grief and want to help you through the difficult journey of grieving. Carolyn Dolan and Suzanna Helms will be our facilitators. There are 13 sessions, and a grief workbook and snacks are included in the registration fee. For more information or to register contact Carolyn Dolan at 
dolanrn@aol.com
 or 919-906-1996. You can also visit griefshare.org to register as well as sign up for free daily email messages designed to encourage and guide you through the healing process.
Peace After Divorce will be offered this fall on Wednesday nights at 6:30pm. Peace After Divorce is for anyone experiencing separation or divorce. It is a Christ-centered workshop where you will find inspiration, support, and practical guidance for healing and moving on with your life. This is an eight week program utilizing video seminars and the book Peace After Divorce. For more information visit peaceafterdivorce.org or contact Terri Brooks at 
terri@harboronline.org
.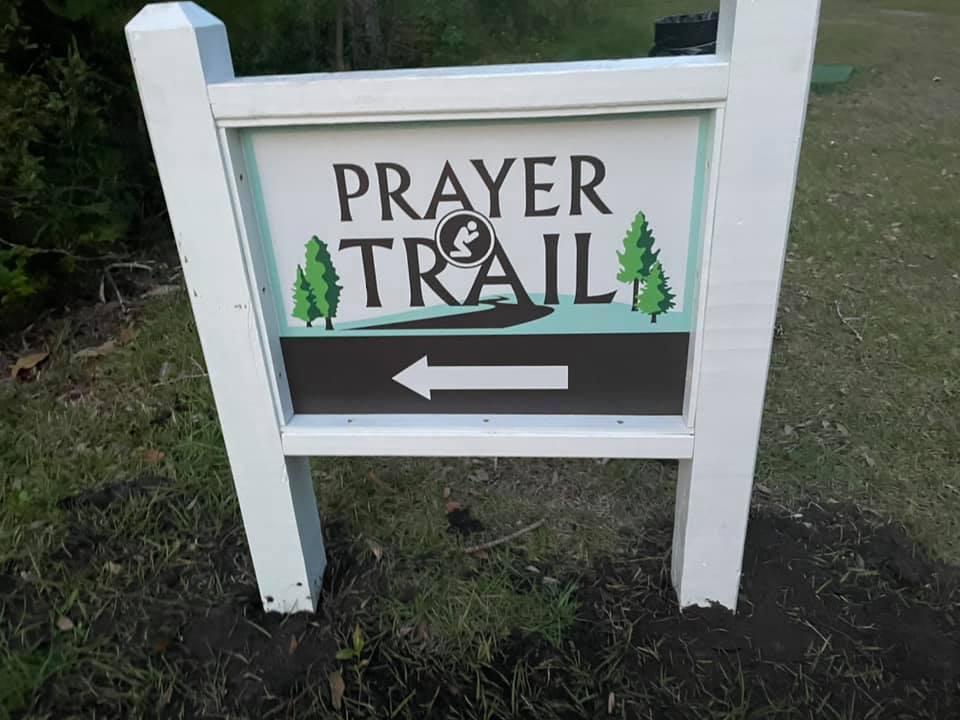 Have you visited the Harbor Park Prayer Trail lately? Not only have the Trustees and other volunteers been working on improving the trail itself, new pages have recently been added to the 11 stations along the trail.
"Running the Race" is the theme for the summer! At each station, you'll find a short passage of scripture and reflection questions. There is also a separate scripture and activity for children! This is a great activity for families! We hope you'll make time soon to visit the trail!
Thanks to all the volunteers who give their time and energy to the upkeep of this resource! We are so blessed!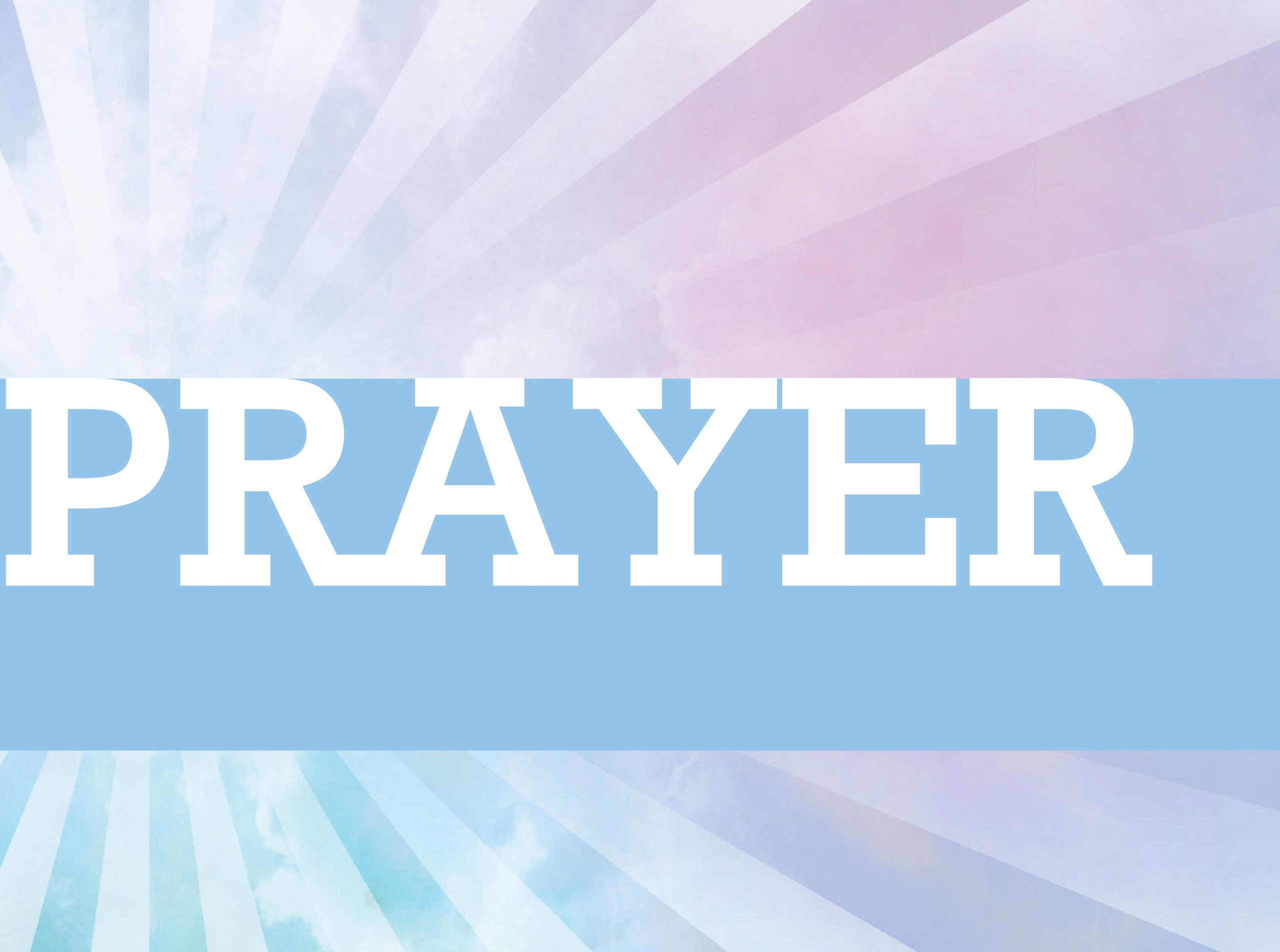 If you would like prayer for any reason, you can send your prayer requests to
Requests will be shared with staff and Harbor's prayer ministries.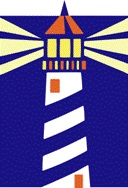 As more & more folks get vaccinated and we are able to add more activities, LightKeepers schedule is expanding. Both Bridge & Rummikub have recently been added. Masks are still required and registration is necessary in order to participate in these games. Contact 
Mimi Harris
 for guidelines and to register.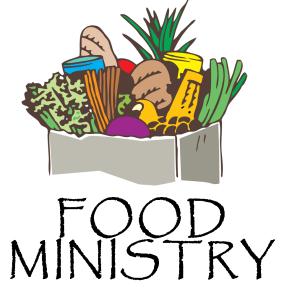 Donations can be left in the bin on Harbor House Porch – next distribution is June 19. Contact Devin & Laura Reefer for more info or to get involved
Needed items: green beans, tuna, rice, corn, mac & cheese, baked beans, peanut butter, spaghetti sauce, pasta, cereal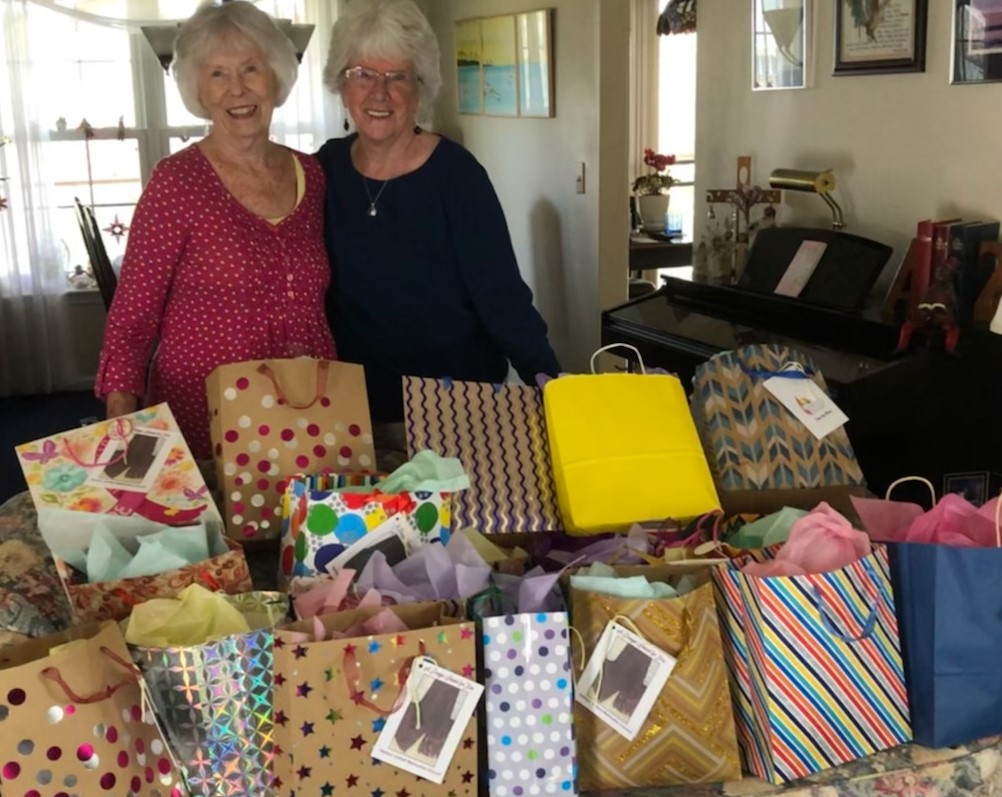 The Prayer Shawl Ministry has provided over 800 prayer shawls to date! They met May 15th before taking a break for the summer, and will begin meeting again in September.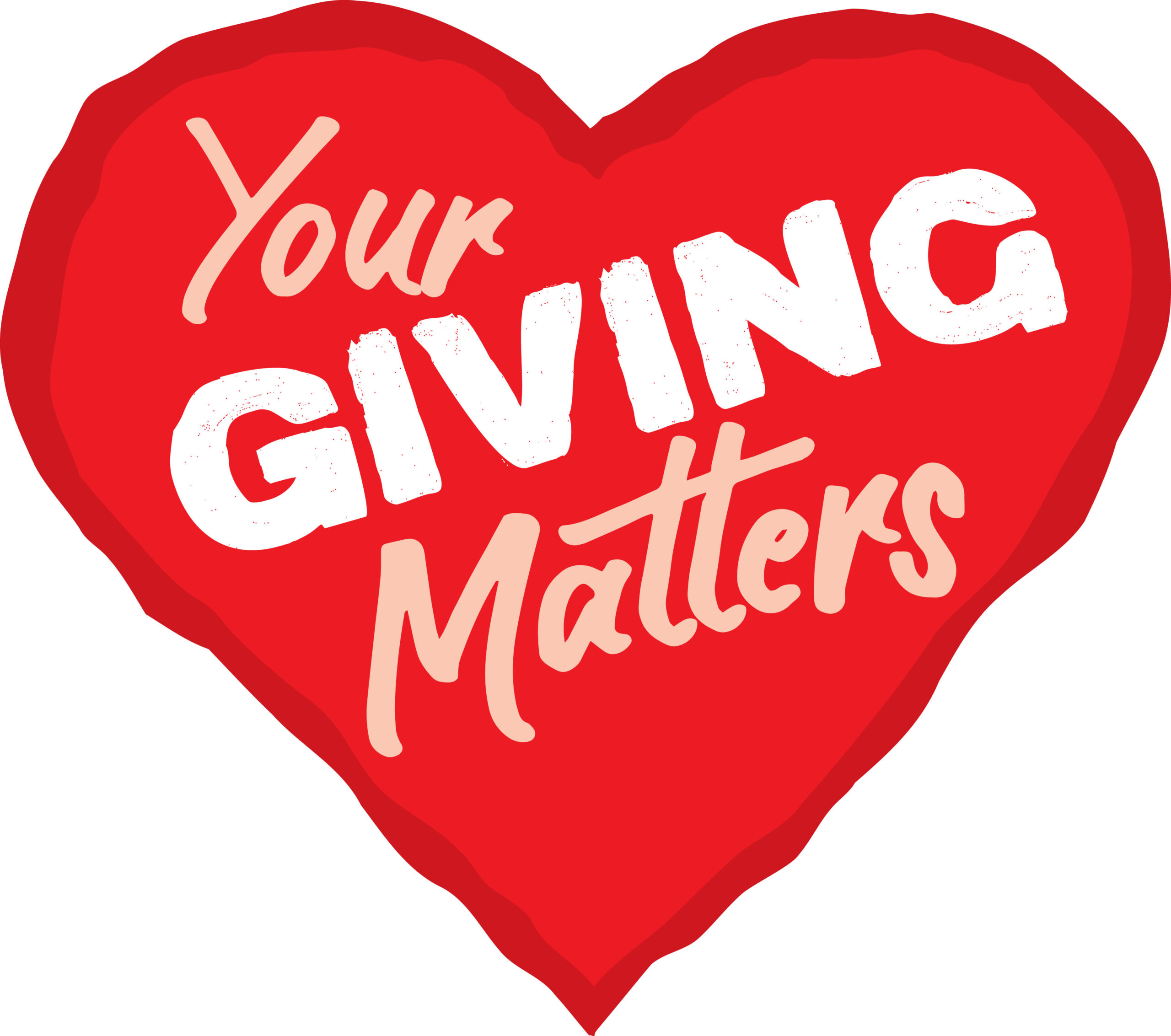 The question has been asked, "How can I set up recurring giving to support the ministries & mission of Harbor?" Setting up recurring giving is simple. 1) if you are a member you have access to ACS and can set up giving there, or 2) download this FORM, fill it out & send/drop it at the office, or 3) simply contact Claire in the office and you can set up your giving over the phone. You can choose to give once/week, once/month, or on a certain day of the month. Questions? email Claire (or 910-452-7202, ext 100
Or Text to Give to 73256, Keyword SAIL