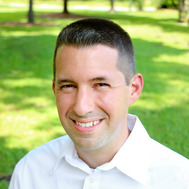 Russ Nanney, Lead Pastor
I grew up in Raleigh and graduated from Campbell University and Duke Divinity School.  My wife, Lindsey, and I live in Wilmington where we spend much of our free time outdoors fishing, hiking, jogging, and ministering alongside our congregation. I have a passion for preaching God's Word and leading people into a deeper relationship with Christ. 

Please contact me if you have questions related to your study of the Bible or would like to better understand the mission, vision, and values at Harbor Church.
Rev. Emily A. Mills, Associate Pastor of Youth & Family Ministries
I grew up in Cary, NC and graduated from Wake Technical College. I have served on United Methodist Church staffs since 2000 and am licensed clergy in our Annual Conference. My husband James and I love to spend time with our two daughters and their families. I am an advocate for women and children and am passionate about Youth Ministry and leading worship.
Please contact me if you need information about Youth Ministry.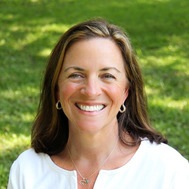 Lisa Southerland, Children's Ministries and Preschool Director
I am a graduate of UNC Chapel Hill and administrate all programs for children ages birth through 5th grade. My passion is for our local families: that they find a place within a community of faith to grow and minister alongside other families.
Please contact me if you have any questions about the church, our children's programs, and how to get your family more involved at Harbor Church.
Terri Brooks, Program and Facility Director
I studied Business and Nonprofit Management at Cape Fear Community College and UNCW. It is my mission to ensure that Harbor provides a hospitable and safe environment to all who enter our facilities. I love serving at Harbor, supporting the staff and congregation in all areas of scheduling and facilities operation/use. As a Stephen Leader at Harbor, I also oversee the Stephen Ministry, DivorceCare, and Single & Parenting, and GriefShare ministries.
Please contact me for all Calendar and Facilities needs, or if you have questions related to the ministries listed above.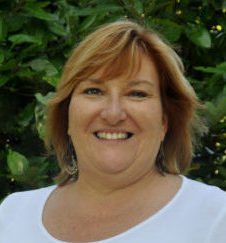 Claire Young, Office Manager
I've been in some form of ministry since I was 17; from various positions in lay ministry to pastoral ministry. I think the church office is often the heart of the congregation, and my desire is to serve and support all of the ministries at Harbor. With a background in coaching and consulting, I'll help in whatever way I can.
Please contact me  if you have any general questions about Harbor ministries or who on staff can best serve you.
Jennifer Roden, Traditional Music Director
We welcome Jenn as the new Traditional Music Director! Bio coming soon!
Please contact me if you have an interest in either the choir or our orchestra.
Mollie Philbin, Contemporary Worship Leader
I graduated from UNCW with a degree in Elementary Education. After teaching a few years, staying at home with my children, and then working at an animal hospital, I've returned to the classroom at Harbor's preschool a few days a week. I have been a member of different choirs and praise teams for over 25 years, and a part of Harbor's Praise and Worship team since 2010.
Music is an important outlet of expression and worship. I love joining others in sharing God's love and truth through music.
Please contact me if you have any questions.
Helena Mead, Staff Assistant
As the staff assistant, I fill in the gaps around the church. My role ranges from cleaning to administrative tasks to supplementing the children's ministry. It is my joy to work alongside Lisa and Terri in a variety of ways.
Lorene Walsh, Staff Accompanist
I graduated from E.C.U. with a B.M. double major in Piano Performance and Pedagogy, and attended grad school there in Piano Performance as well.  I work full time as Office Manager/Executive Assistant at First Presbyterian Church of Wilmington, and part-time as Music Director for Opera House Theatre Company, in addition to providing music for Harbor's traditional worship service.  Sharing my gift of music allows me to give back a portion of what God has given to me.
Buddy Kinley, Custodian
I served in the US Army for 19 years in communications, transportation, and as a medic. I have three kids, and I enjoy spending time with them. When I can, I like to fish and play pool. I am glad to be on staff and a member of Harbor. In my job as custodian, I take care of Harbor's facilities, help with the upkeep of buildings, and assist with other events and tasks as needed.